I'm awfully late for New Year wishes, but unfortunately I don't have a scanner in the house where I spend my holidays. In any case, I can assure you that these three drawings have all been drawn and inked well
before
the New Year's Eve, and so it is only the uploading that has been delayed.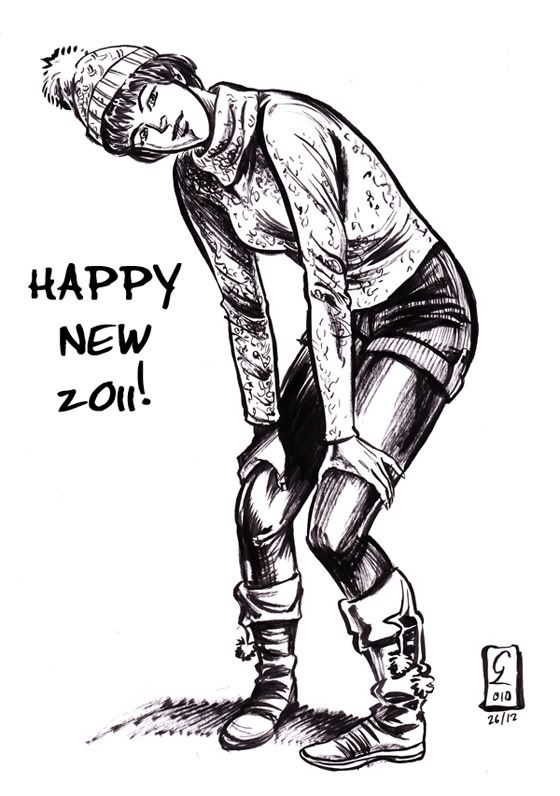 A girl I saw in the girls' toilet of a pub I went with my friends on Christmas day.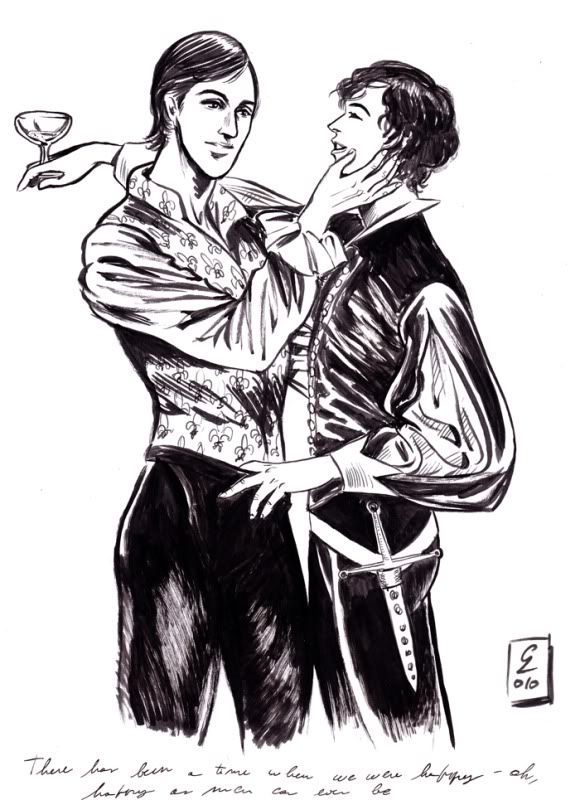 From the time when they were happy - Theo and Gaveston, two characters from the Asanor universe.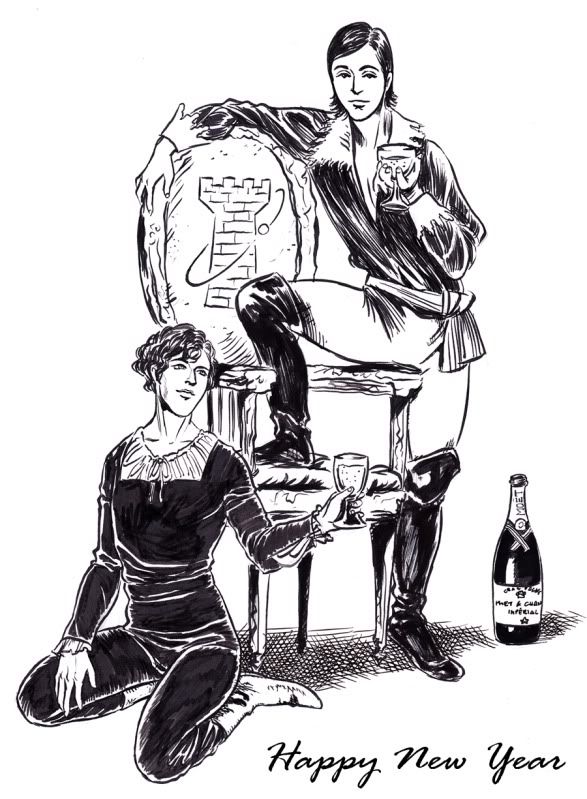 Their character design has quite changed from the first time I drew them - I still have troubles in visualizing exactly how Theo's nose and face should be.
A very merry 2011 to you all.