Unwillingly and unexpectedly, I found myself in the role of the victim during a recent deviantART censorship raid. The following drawing was reported and deleted for "underage nudity". No need to explain that there is no nudity and no underage intended at all.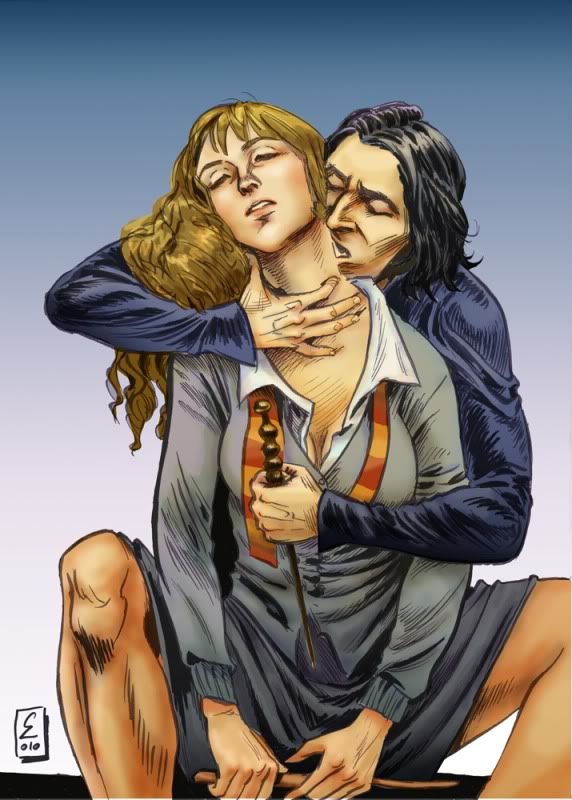 It was only a SS/HG version of the torture Hermione has to suffer at Bellatrix' hands in DH, as reminded me by the recent DH 0.1 movie.
To take it easy and have a laugh, I have listed a reason of what I like most in SS/HG fanfics.
What I like in fics
by *
cabepfir
on
deviant
ART