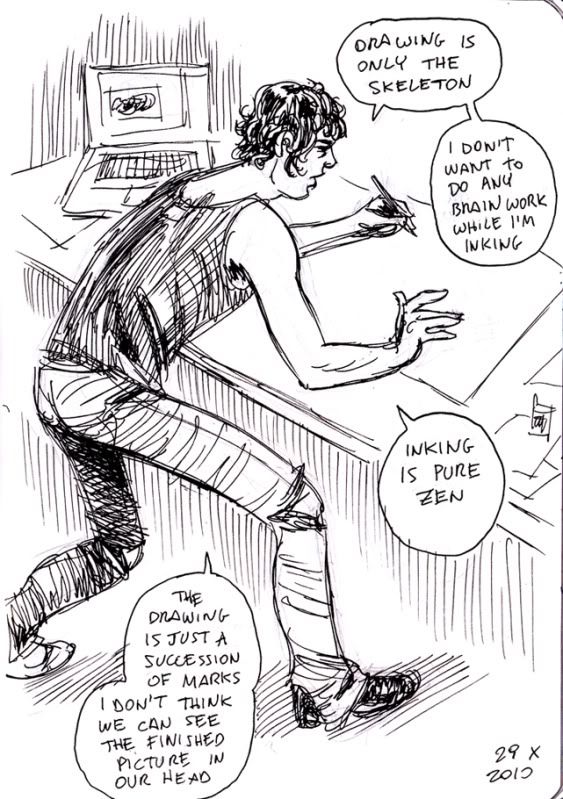 Paul Pope
inking a lobster illustration that was given to Chef Tom as a present. For today's
ACA Fanart Friday
.
Paul Pope is really an inspirational artist and his dedication to the ACA residency was admirable. He brought a lot of guests, including artists (such as
Sam Hiti
), PRs, his mother and his girlfriend. As everyone has already stated, he could give with nonchalance really deep speeches, filled with what would become known as "Paul Pope quotes". The inking/watercolouring session with
Sam Bradley
was a perfect example of his metaphysical thinking in action.